15 avril 2009
Morning Musume new single will be called [Shouganai Yume Oibito]. It mean something like "People can't help to chase away the dreams"...Weird, but nice =)
The ( really nice ) cover :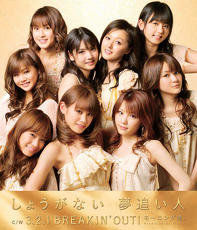 Tracklist :
01.Shouganai Yume Oibito
02. 3,2,1 BREAKIN'OUT!
03. Shouganai Yume Oibito (Instru)
I love the Golden atmosphere ! And the clothes are really nice ! The Girls'smiles are very better than the Sad expressions of the [Naichau Kamo] cover !
LOVELOVELOVELOVE THIS ONE =)
---
Now, the buono's new single ---> title is "MY BOY"
Here are the covers ( DISCO INSID )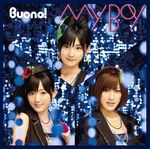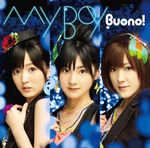 On the second, Airi ( and almost Miyabi ) got a strange facial expression. But, no matter, it's great =)
Here, the profil of the Girls for the H!P official Web Site, and then a picture from a magazine.
Their outfits got a little too much accessory, but it's Buono!'s style =) And it's nice !
then you can hear the preview here
And almost the the ending of the anime "Shugo CHARA"
http://www.youtube.com/watch?v=Tnl-oxuX-mw&eurl=http%3A%2F%2Fwonderful%2Dberryz%2Eforumactif%2Ecom%2Fnews%2Df74%2Fbuono%2D7th%2Dsingle%2Dmy%2Dboy%2D29%2D04%2Dt5071%2D100%2Ehtm&feature=player_embedded
The B-side will be "Warp" And you can hear it here
Great =)
Commentaires sur Morning Musume new single will be called